There is news! Magento 1 will sunset by June 2020, with its official support, security patches and updates to be withdrawn by the parent company. Magento itself warns, "(c)ontinued use of unsupported software risks negative impacts to your business".
So it is advisable to get a team of experts to evaluate your e-commerce website and conduct a risk assessment or upgrade your platform to the latest technology available.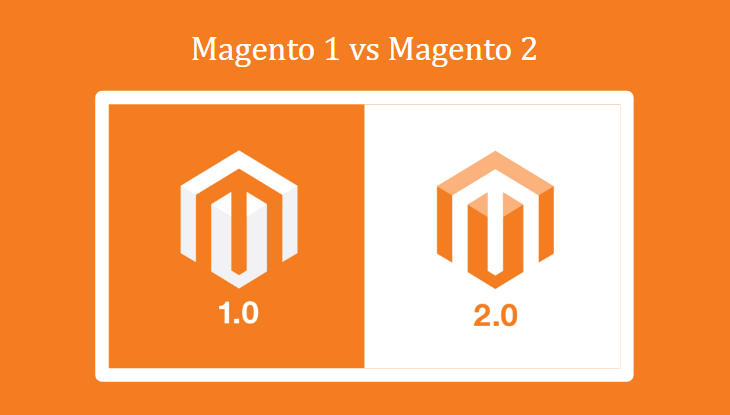 For the uninitiated, Magento is the ultra popular open source e-commerce platform which is being used by hundreds and thousands of businesses including Coca Cola and Nike. It is a crucial application which helps you open an online store with ease and a small investment.
All you need is a basic understanding of English and technology to go about opening your store. In fact, according to some sources, 26 per cent of the world's leading e-commerce websites use Magento as a platform. Others peg it at 31 per cent. Irrespective, none can refute the popularity of the application.
A decade after Magento was introduced in the market, Magento 2 has been launched. With the advent of the upgraded platform, there have been frenetic debates in the online community about which platform to use and the key differences in the two.
Here, we compare and discuss some features of Magento 2 vis a vis its predecessor.
Highlights:
Faster loading time –
Magento 2 is way faster when it comes to loading time over Magento 1's 2 to 3 seconds time frame.
Better responsiveness–
Magento 2 has a more responsive interface and can be browsed on all devices as compared to Magento 1.
Streamlined checkout–
Magento 2 has a new streamlined checkout feature which makes it easy and smooth for customers to checkout of the platform post shopping.
Improved search–
Magento 2 affords greater user experience and improved quality of searches, handling 33 languages.
Easier extensions–
Compared with Magento 1, it has become easier to make extensions to Magento 2 (because of HTML5) and thus cheaper as well.
Faster add-to-cart–
Every time a product is put in or added to the cart in Magento 1, the system reloads the page thus wasting seconds, something that negatively impacts user experience. Ajax add-to-cart in Magento 2 does not reload page.
Simpler navigation–
Magento 2 has simpler navigation which makes it easier for the owner to set up and manage his/her store as compared to Magento 1 which needs the assistance of developers to navigate the platform.
Split databases–
Magento 1 has a single database for the admin end and the customer side, thus throwing up a problem of overloading. Magento 2 has a split database for product data, checkout and orders.
Informative dashboard–
Magento 2 has a great dashboard which features all the important information at one place and you can view your business reports in a jiffy.
Better product upload–
Magento 2 has innovations like simpler step-by-step product upload process and the provision for uploading videos as well.
Robust customization–
Magento 2 lets owners view on-site behavior of customers and thus determine what customers can see on their end in the form of discounts or offers.
Advanced platform compatibility–
Magento 2 supports advanced technologies like CSS3, HTML5 and MySQL as compared to Magento 1.
Convenient testing–
Regressive testing on Magento 1 is not easy while it is comparatively more convenient in Magento 2.
Smoother integration–
A plus point of the Magento 2 is its message queue framework that monitors the communication between Magento and other systems. Magento 1 has the facility for integrating various systems but if the integrations do not go smoothly, it becomes difficult to track messages.
Better SEO–
When Magento 1 was launched in 2008, SEO was only an upcoming idea. Today it has become indispensable to businesses. Magento 2 is equipped with technologies like SHA-256 that aid better SEO than its predecessor.
So, it is clear that Magento 2 has better facilities and features as compared to Magento 1. And it is advisable that you go in for an upgrade as soon as possible. Sprout Road would love to assist you in making the necessary migration to Magento 2. We are just a phone call away. Best, Sprout Road
YOU MAY ALSO LIKE READING:-