India has more than 120 million active TikTok users. Though laden with legal challenges, the social media app has been an absolute favorite of brands and consumers alike.
Several bigwigs like Pepsi and Swiggy has started taking TikTok very seriously. With the help of influencers, these brands are running successful campaigns on the platform boosting sales. Of late, Tide Ultra and Idea too pushed campaigns asking the TikTok community to rap and dance, respectively. Even police departments are thinking of using TikTok as a powerful medium to reach out to more people and inspire citizens.
No wonder, TikTok harbors a lot of potentials when it comes content marketing.
Content Creation
Be it music, FMCG or tech/utility brands, TikTok is a great platform to amalgamate content. The fusion of brands and influencers is incredible.
"If you look at the brief history of brand campaigns on TikTok, the success stories are of those brands that have created platform-relevant content, paired it with the correct influencers and given them freedom while creating content," says Prashant Sharma, CMO, Nofiltr Social.
Today, content marketing is the key. Brands need to consider the fact that audiences follow influencers to feed in content and reduce stress. In this digital era, content is all about being relatable, useful and entertaining. This is why a lot of content is available in vernacular languages on TikTok. It makes them more relatable and ignites instant user interest.
TikTok Influencer Marketing
In the last two years, the growth rate of TikTok influencers has been skyrocketing. Avneet Kaur with 16.2 M fans, Awez Darbar with 16.7 M fans and Ahsaas Channa with 3.5 M fans garnered phenomenal success in a very short span of time.
"Influencers can help create huge brand awareness by featuring the products or the store that has been launched recently," says Hitesh Khubchandani, Founder of HDK Digital.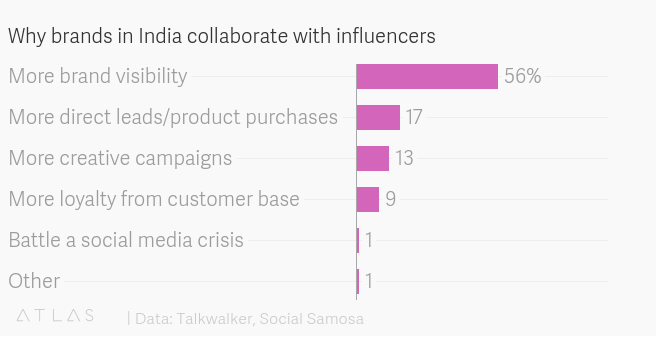 From a brand's standpoint, the best is when you rope in influencers who have relevant audience-base in the locality you are about to target. Look for transformational videos and leverage them to feature your products if you hail from the beauty or fashion sector. As the festive season is right upon you, don't forget to consider this option.
Few Tips and Suggestions
The founder of Mad Influence, Gautam Madhavan predicts that the next set of content on TikTok is going to be on education and motivational speeches. This would include cooking, dancing and photography tutorials. In essence, the format would simply define a problem and formulate its solution.
Below, we've shared a few TikTok marketing strategies that as an agency you should keep in mind:
Being a mass platform, TikTok should never be used for campaigns that are directed towards niche audiences.

Influencers are the lifeblood of the ecosystem. Support them and create the most immersive content.

Be clear. Make sure you know the objective of your campaign; while hashtag challenges can be used to create awareness, filters are great to drive engagement.
To know more about influencer marketing, contact us at Sprout Road. We would be happy to help you and your brand in the best way possible.
YOU MAY ALSO LIKE READING:-