Google is exhibiting answers for several search queries right in its search results.
Are you curious to know how to feature your website content there? Yes? Then you are at the right place. We are just going to explain the process of doing that.
In a rush to land on the front page of Google, people resort to the most pertinent and useful tool – featured snippets. The fragments of text at the beginning of several informational searches in Google, featured snippets grabs a lot of attention to your site, hence can be used as an ultimate weapon for digital marketers.
A pool of marketers thinks that only million-dollar budgeted SEO brands possess the ability to implement featured snippets, while the reality is somewhat different.
In fact, you can easily rank featured snippets with the organic content itself, but you must know the procedure.
What do you mean by featured snippets?
Featured snippets are content loaded with information that pops up in Google's SERPs just after the sponsored and ads posts.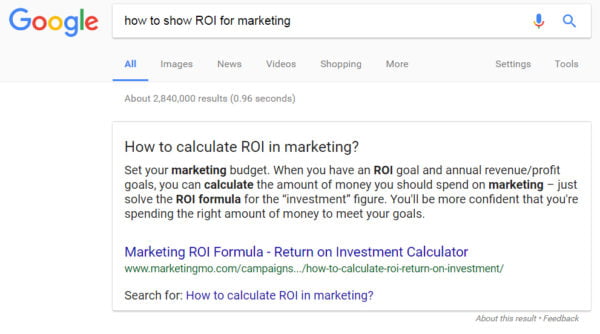 Here, you get to catch a snippet from Marketing Mo.
5 tips to make your content fit for featured snippets
Here are a few easy steps to develop content suitable to rank in the snippets:
Create in-depth content to basically answer questions
Originally, featured snippets are content full of information.
As per Neil Patel, "If your content doesn't answer questions, it won't get into the featured snippet. That's all there is to it," which is indeed true.
Decipher the tentative questions your readers may ask beforehand 
Make sure, you know well the questions your targeted audience can search, and accordingly customize your content to answer the questions.
They may also encompass "why" and "what" questions – for e.g. "what is the life expectancy of humans?"
The best way to tackle this situation is by extending the keyword to the long tail, instead of just concentrating on the exact keyword. Suppose, your target keyword is 'marketing', tailor it to the long tail 'how to do marketing research' – the latter is more likely to earn a place in the featured snippets box.
Or just type your search question on the Google search box to get an idea from search results. Select a particular topic from all those great topics so that the content can be structured on that topic to get ranked in the snippets.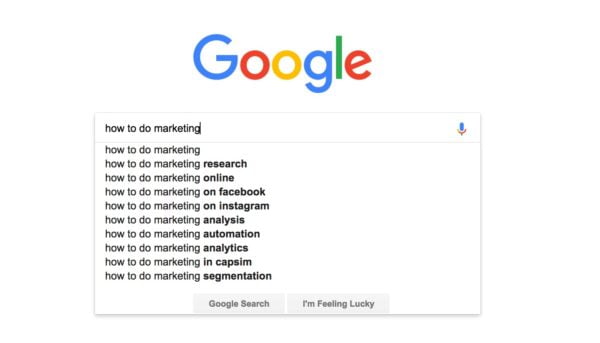 Content is the king
No matter, how clichéd it sounds, it's true. The primary focus needs to be given to creating high-quality content. You have to keep in mind that featured snippets cannot supersede Google's complex ranking system. Therefore, it's crucial to be in line with all the standard ranking requirements, while creating flawless content.  
Your content has to be:
High quality

Comprehensive

Entertaining (to engage the reader)

User-focused
Be the BEST at responding
Hitting the featured spot is no mean feat. You need to work to curate the best answers for a given question.
The readers will always want answers filled with detailed facts, relevant phrases and of course keywords. The best way to do the job is by giving emphasis on these three points:
Cover all questions related to the content's topic

Use visual content, like videos, screenshots or infographics

Target beginners in your niche
The best part of this is that the readers who find your content through featured snippet are more likely to return to your site again, as they now recognize you as a distinguished platform in your industry.

Create value for users through Question and Answer pages
Q&A pages on your website enhance your probability to make it to a featured snippet. By designing a good Q&A page, you will help your readers find everything at a single place. Don't make your answers too short or long; maintain a uniform length to provide valuable information without sounding boring.
Now that Google's focus is on improving user experience, featured snippets will garner a lot of recognition. Useful, convenient, accessible and relevant on almost all virtual platforms, featured snippets are now the key to content concerns across the globe.
READ ALSO OUR NEW UPDATES