2018 was AWESOME. Last year was all about augmented reality, activism and tricky ultraviolet-defined designs.
With tech bigwigs, like Google, Apple and Spotify embracing bold and eccentric design trends, it's time we take it up an extra notch, and why not! 2019 is hailed to be the most creative from the start: courtesy futuristic patterns, more unique color palettes and quirky fonts!
Below, we present our top 5 graphic design trends of 2019. Intriguing and impactful, they will surely help you stay ahead of the curve.
3D Design
Three-dimensional design elements seem to be everywhere. Illustrated characters that you'd often find on several websites or interfaces are being re-designed in 3D. 3D designing has become more mainstream. Cute 3D avatars and brand mascots pop up now and then.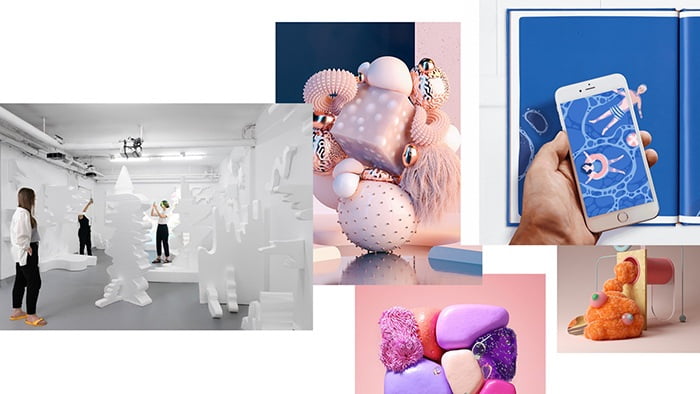 Expect use of more 3D designing elements for webpage enhancements and amazing VR and AR experiences. While designers are swerving towards this iconic graphic design trend, 3D typography is also gaining momentum. Therefore, search through Adobe Fonts and settle for a 3D option for your next big project.
Asymmetrical Layouts
Take a break from the predictable grids… And try asymmetrical layouts. The subtle mix of information and graphics aesthetically breathe in more kinetic movement and energy. From a design standpoint, they demand attention and appreciation as well. The users experience an inherent curiosity about what lies next, resulting in a feeling of queer and interest as they scroll through a website/app design.
Canva and Squarespace offer several design templates and graphic products. Beginners and professionals can use them in creating bespoke web and print media design and graphics.
Open Compositions
Expect organic textures, quirky doodles, unique stains of color and peculiar brush strokes! This is the new norm.
Of late, the style of illustration has undergone a massive transformation. Designers and graphic artists celebrate the imperfections in art. That's why, instead of rooting for framed finishes, you should now look for free-flowing final products.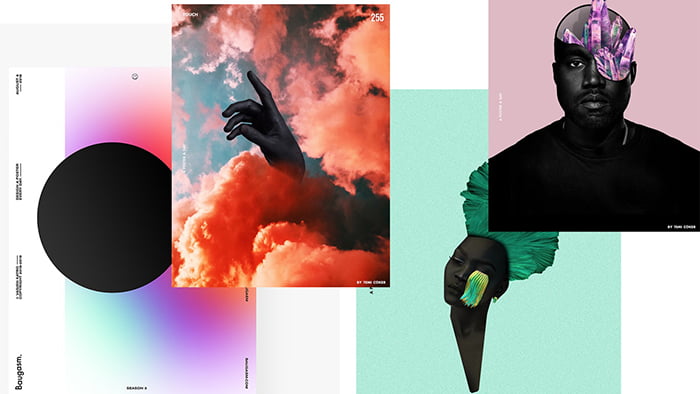 The open composition is the new kid on the block. Here, you will be able to witness a tiny but beautiful fragment of a bigger picture – sparking innate interest. The key is to tap the audience's mind and influence their imaginative abilities. Photoshop's compositing technique is one of the best tools; it provides stunning art-boards that help create unique interactive digital experiences.
Bold Duotones Plus Minimal Designs
Less is more! This mantra dominated the design industry for the past decade. Expect it to continue in 2019 as neat, uncluttered visuals become the order of the day. In the age of smartphones and tablets, minimalist designs are even more necessary. The content that appears on smaller screens is to be presented in a concise and readable manner.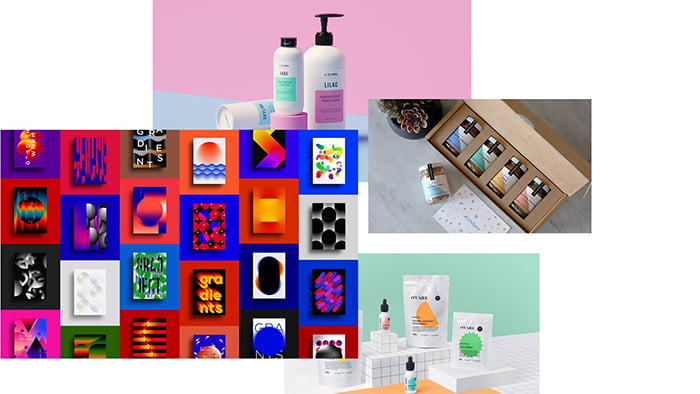 However, millennial designers are found using bold colors and smooth duotones to enhance website impact: courtesy Photoshop. The 70s-inspired color palettes and gradients make them more visually attractive.
Get design-ready with Sprout Road!
Let our excellent designer community create something special for you. For more ideas and inspirations, follow us on Facebook and Instagram.
Sourced from:
theblog.adobe.com
|
99designs.com
YOU MAY ALSO LIKE READING:-